Is there more information you need?
Many of the answers to your questions may be found in the Description and Additional Info Tabs located lower on the item page. Scroll down the page and click on each Tab for more information.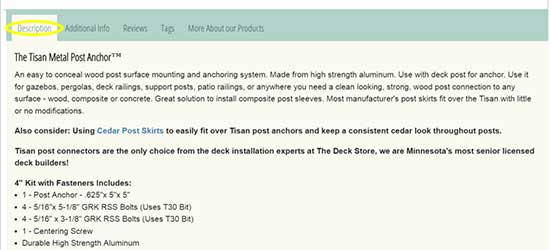 The Additional Info Tab will have even more information such as quantities, measurements, installation, etc.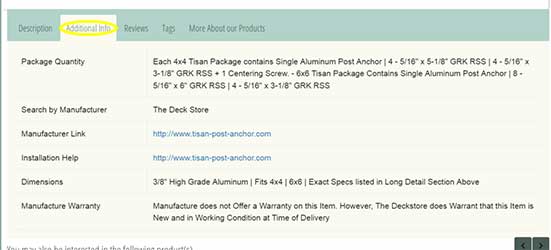 If you still can't find the answers you need, scroll to the bottom of the page where you will find links to FAQ's, Shipping, Returns, and the link to Contact Us.