Kokille QuickCaps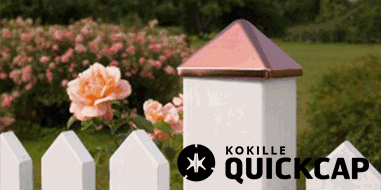 For 40 years, Kokille has provided customers with high quality aluminum castings, exemplary service and competitive pricing. Tåsinge Kokillestøberi is an aluminum foundry established in 1974 by Erik Hansen. The foundry is located on the small Danish Island of Tåsinge which is a part of the South Funen Archipelago.
The name Kokille originates from the French word Coquille. Coquille literally means shell, but also refers to the type of re-usable form used for the casting of aluminum at the foundry.
The QuickCaps from Kokille are easy to install, last for years, and dress up any rail post. The Deck Store Online has Kokille QuickCaps ready to ship today.