Have you decided to build an amazing new deck? The odds are good you might be getting lost in all the deck boards and decking materials that are available. Which decking material is best? Is the price of composite decking worth it? In this article, we go over each material you may want to use for your new deck.
Wood Decking Material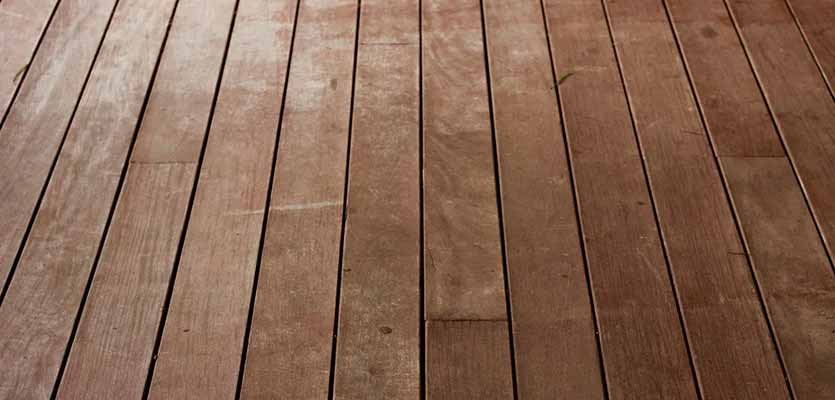 Maybe the first material to come to mind is the original and still most popular option, wood. Wood is a great option because it is strong and the installation is easy. With wood decks though you will need to keep up on the annual cleaning and maintenance. If you don't take care of your wood deck expect it to splinter, warp, and even rot after some time. The color of wood also fades after time so you'll need to restain it every two or three years to keep it looking great. When you choose wood as your decking material, you will need to decide on what kind of wood to use. Cedar is a very popular option, its natural color is very nice and it lasts a very long time. Cedar wood is also very durable and strong. Pressure-treated wood is another popular option for deck framing because of its resistance to insects and mold. Cedar and pressure-treated wood combine to make an amazing deck that you can enjoy for many years.
Pros
Naturally strong decking material
Easy installation
Lower upfront cost
Cons
Annual cleaning and maintenance
Regular staining or painting
Shorter lifetime than alternatives
If wood is an option you are considering, check out this article on everything you need to know about pressure-treated wood - it's our recommendation for deck frames.
Composite Decking Material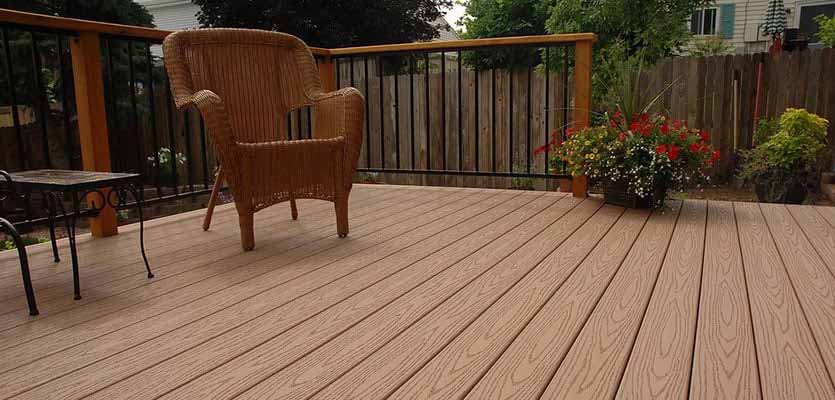 Made with wood fiber mixed with recycled polyethylene or HDPE (High Density Poly Ethylene). Composite decking is a great-looking, low-maintenance material. Composite decking comes in many textures and colors to closely imitate the look of a real wood deck. These decks require almost no maintenance at all. You don't need to stain them thanks to the built-in UV protection but we do recommend cleaning composite annually to prevent mildew build-up. When installing a composite deck be sure to follow the manufactures instructions to a tee. If you do that, you'll have a beautiful deck to enjoy for many years to come.
Pros
Low maintenance, no staining or painting
Environmentally friendly
No splinters or rotting
Manufacturer warranties and installation guides
Want to learn more about composite decking? We go into great detail in our guide to composite decking.
PVC / Plastic Decking Material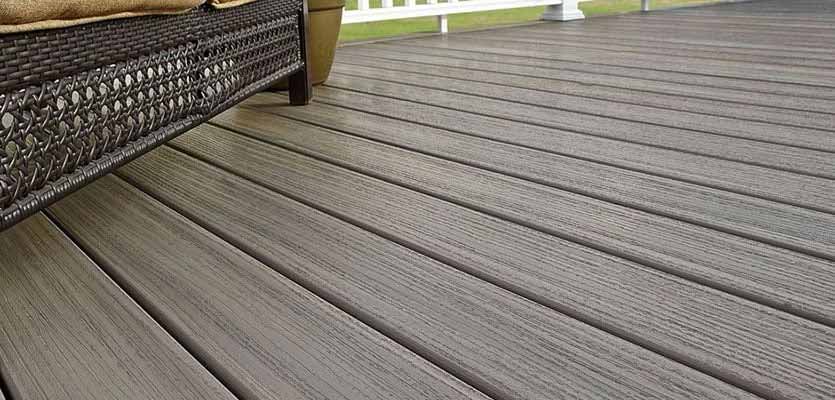 PVC plastic decking is a great and extremely low-maintenance option for your deck. Aesthetically, vinyl decking offers many options regarding color and patterns to mimic the real look of lumber decking. PVC decking is also very lightweight making it easier to work with and move around. The biggest downside to PVC decking is the price premium compared to its cheaper alternatives, but if you calculate the savings of the little to no maintenance required, the bigger upfront cost is mitigated a bit.
Pros
Light weight
Easy to cut
Can be heated and bent to shape
Cons
Plasticizer Migration - plasticizer chemicals within vinyl migrates out the body and is absorbed by surrounding materials causing discoloration
Summary
We hope you have a better idea of the direction you are going to take with your deck project. Head over to our composite decking department to get a better idea of the options available at The Deck Store.
Video Guide to Decking Materials
Our friends at Family Handyman stopped by our deck & patio showroom to film a guide on selecting decking materials. It is a great resource, check it out!