During the 1990s, composite decking hit the deck construction scene and became a direct alternative to wood. Composite decking offers a similar look and feels to wood, but this material is also water-resistant and requires much less maintenance. Composite decking is a material that is a mixture of wood fibers and plastic that is melted together and goes through a "die" to create a wood-like shape and color. New composite decking materials combine the plastic core with an exterior layer of vinyl. Also known as WPC or wood-plastic composite.
What is Composite Decking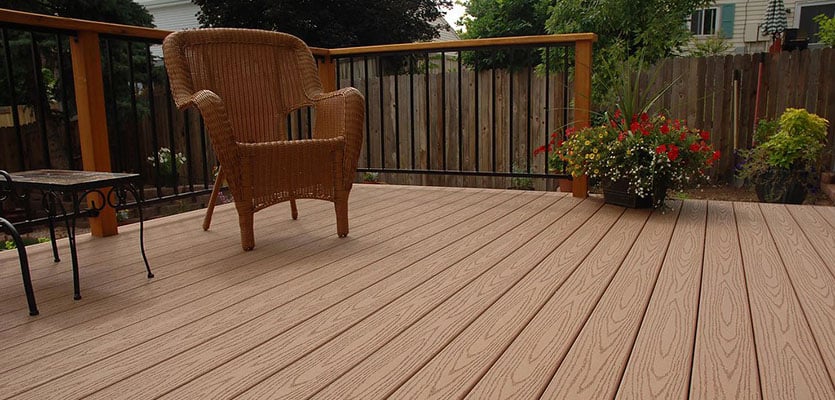 Where to Buy Composite Decking
Today you have plenty of options to consider while purchasing composite lumber. Companies like Trex Decking, Deckorators Decking, TimberTech Decking, and more offer a wide variety of options and colors to create the exact deck you are looking to build. If you are not sure where to start let us recommend free samples from the brands mentioned above to help you start your deck building project.
How to Install Composite Decking
When building a composite deck, you'll want to follow the manufacturers instructions very closely, but we have also created a guide for a step by step installation with the guide below
How Long Does Composite Decking Last
Composite decking has a long life span from once you install it to when you need to consider a replacement. Many composite decking companies say their decks last a minimum of 25-30 years but can last longer depending on your climate and other factors. This is very good compared to wood decks that you also need to maintain much more often than composite decks. Some companies like Trex Decking offer a 25-year limited warranty, which proves the confidence in the composite decking material.
How to Clean Composite Decking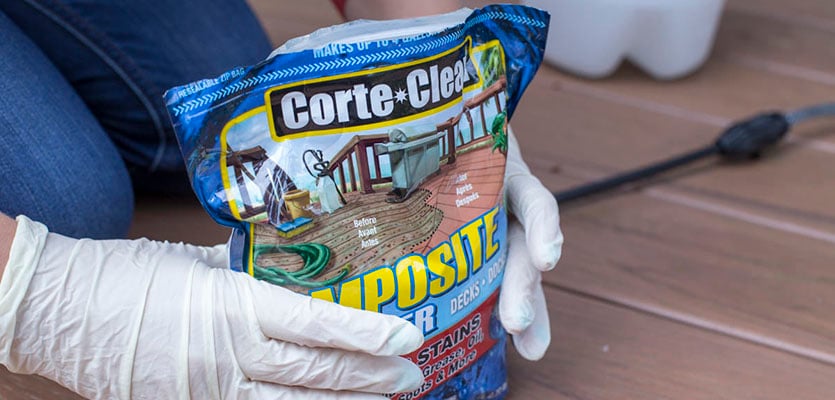 While composite decks require a lot less maintenance than wood decks, we still recommend cleaning them semi-annually. When it comes to cleaning a composite deck you can use either a composite deck cleaner or a simple combination of hot water, and soap and scrub it in with a soft bristle brush. Ideal times to clean your deck are right after installation and then in the springtime and as well during the fall. Things to avoid while cleaning a composite deck are pressure washers. Pressure washing to close can damage and leave small cuts to the composite since it is softer than natural wood. But if you do need to use a pressure washer to clean up, then do not exceed 1,500 PSI unless the manufacturer has stated otherwise.
Summary
Overall composite decks are an amazing option for your next deck. The increase in popularity is for good reason. Not only will it last for a long time but tons of colors are available and you only need to worry about cleaning it twice a year.