Introducing Deckorators Voyage composite decking, the first of its kind. This revolutionary mineral-based composite board is engineered with embossed textures to provide superior traction and strength. With a structure similar to traditional lumber, Voyage has unmatched strength that is nearly 35% lighter than other composites and similar in weight to PVC. Available in different widths including an Extra Wide 9-1/4" board, you can create a truly original deck design with Deckorators Voyage Deck Boards.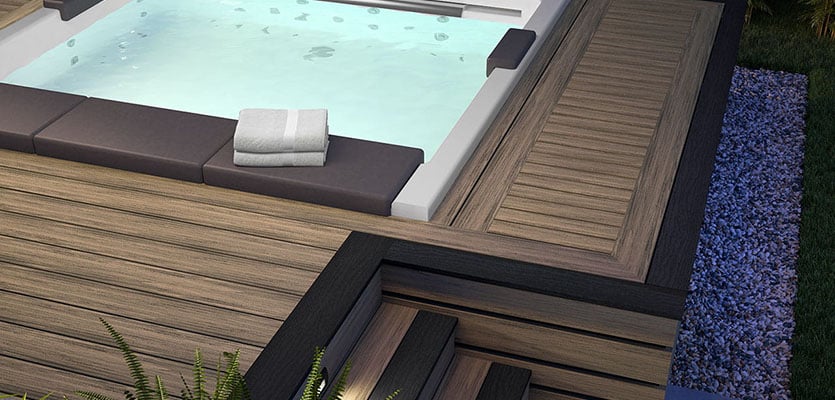 Wide Range Of Colors
Sedona
Sierra
Tundra
Costa
Mesa
Khaya
With six colors to choose from, you can design a deck that is uniquely yours. From the classic Sierra to the bold Mesa, Deckorators Voyage has something for everyone. With its uncompromised strength and unbeatable performance, you can rest assured knowing your deck will look great year-round. So don't wait, let your creativity run wild and start building the deck of your dreams today with Deckorators Voyage.
Low Maintenance
No need to stain, seal or paint this mineral-based composite. Voyage is incredibly low maintenance so you can spend your time enjoying your outdoor space, not maintaining it.
Weather Resistant
Voyage is built to resist heat and cold weather climates, so the worry of fading or warping can be left behind. With a high-performance protective cap layer, it is designed to stay beautiful for years and years.
Low Thermal Movement
Deckorators Voyage is made with a patented mineral composite core, making it less prone to thermal expansion and contraction than other deck boards. This ensures stability throughout the seasons and makes Voyage perfect for any climate.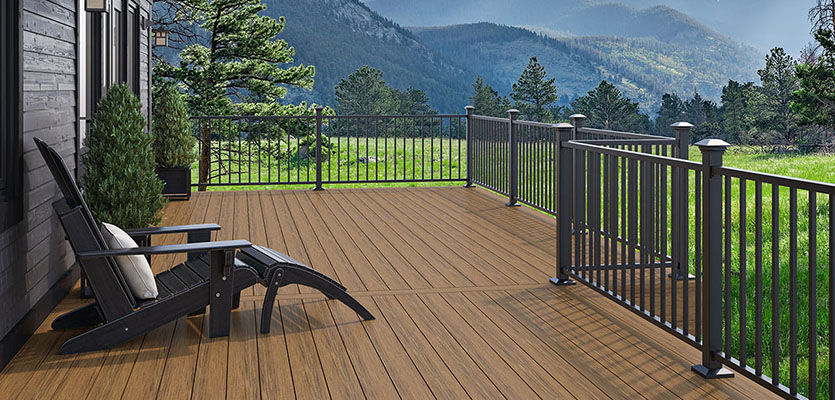 Heat Resistance
Deckorators Voyage can take the heat! It has up to three times the heat resistance of other composites and PVC, making it a great choice for areas that experience high temperatures.
Lightweight
With the industry's best strength-to-weight ratio, Voyage is much lighter than traditional composites and similar in weight to PVC. This makes it easy to transport and install.
Water & Ground Resistant
Voyage is made to stand up to any and all elements. It is water-resistant, ground-resistant, and built for performance in the toughest conditions. For a deck, you can depend on, choose Deckorators Voyage.
Summary
Deckorators Voyage is the first of its kind. Featuring a variety of widths and colors, you can create an original deck design that will last for years to come. With unmatched strength and unbeatable performance, Voyage is designed to take on all elements while remaining low maintenance and lightweight. Make your outdoor space one-of-a-kind with Voyage today.