Trex has just launched its newest and most exclusive product, Trex Signature Decking. This ultra-high-end composite decking is an innovative blend of 95% recycled wood & plastics that looks practically like real hardwoods with a matte finish and elegant grain pattern. With its superior build quality, this Made In The USA product is backed by a 50-year Limited Residential Warranty as well as a Fade & Stain Warranty. If you're looking for the best in outdoor living products, look no further than Trex Signature Decking!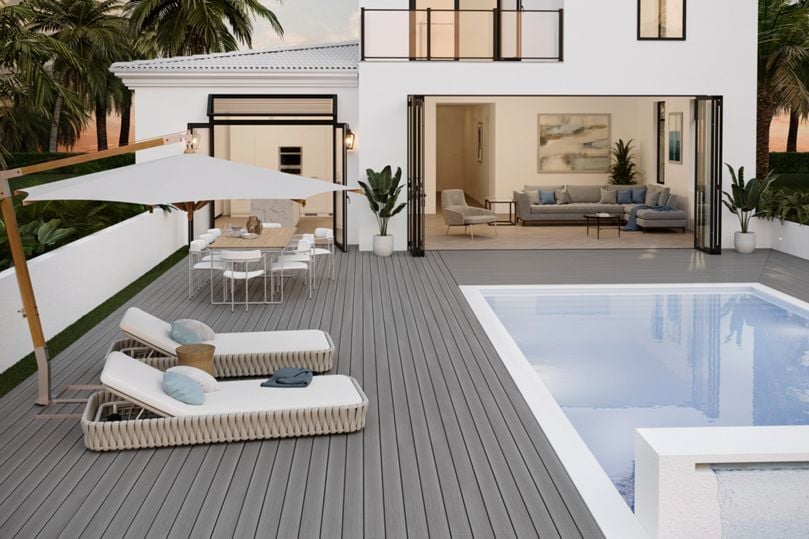 Ultra High-End Composite Decking Option
Signature Decking offers unbeatable high performance with its elegant grain pattern, making it more resilient than traditional hardwood boards. Moreover, you don't have to worry about fading, staining, scratching, and mold since this decking provides the ultimate protection against all of these elements!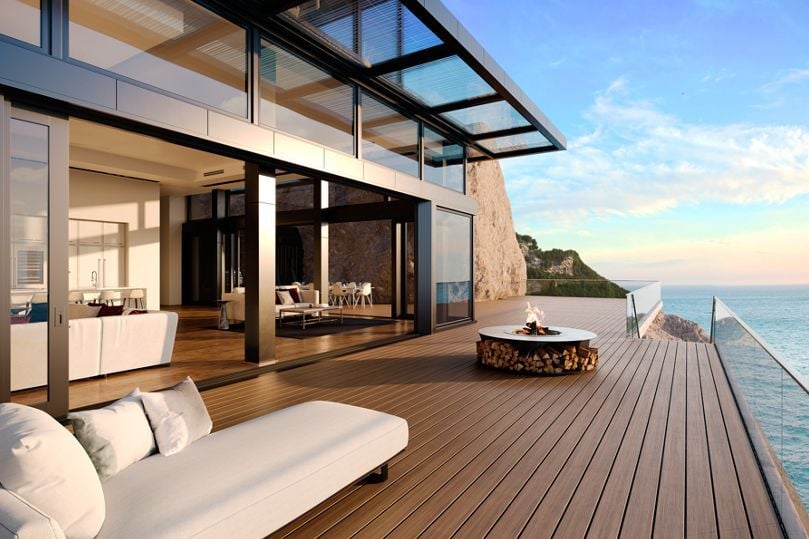 Beauty In Two Colors
Signature Decking is designed to perfectly emulate the stunning grain pattern and tones of genuine wood. Offering two luxuriant shades, including a deep brown and a subtly shaded grey that harkens back to America's picturesque coastal islands - this durable decking will bring your outdoor space alive with its breathtakingly natural beauty.
Ocracoke - Make a getaway to the peaceful island of Ocracoke, where nature's beauty is sheltered by sweeping sand dunes and marshy coastlines.
Whidbey - Escape to the ethereal isle of Whidbey - a place of misty cliffs, where salt-flecked fog drifts in like an early morning embrace.
50-Year Limited Warranty
Trex Signature Decking is made to last with an unbeatable 50-year Limited Residential Warranty. This warranty covers the deck boards, giving you peace of mind that your investment will be protected for years to come.
Sustainable
Inspired by nature and made by nature, these boards are manufactured with 95% recycled wood & plastics. With a minimal impact on the environment, you can take comfort and pride in your decision to be environmentally conscious.
Square and Grooved Options
Choose between grooved-edge boards designed to work with Trex hidden deck fasteners, or square-edge boards for a more traditional installation – the options are yours.
Endless Design Possibilities
Trex Signature Decking is the epitome of luxury and performance, offering a durable construction that will remain captivating for years. With its next-generation technology, you can trust this ultra-tough coating to live up to your expectations in any weather condition!