DEKOR Lighting is a leading provider of high-quality, innovative lighting solutions for both indoor and outdoor applications. DEKOR's extensive product line includes landscape lights, dock lights, hardscape lights, interior lights, colored lighting, and much more. DEKOR also offers a wide variety of deck lights, including led outdoor lights, that serve to highlight your outdoor living space, provide a warm feel, and keep your deck bright at night to help with safety.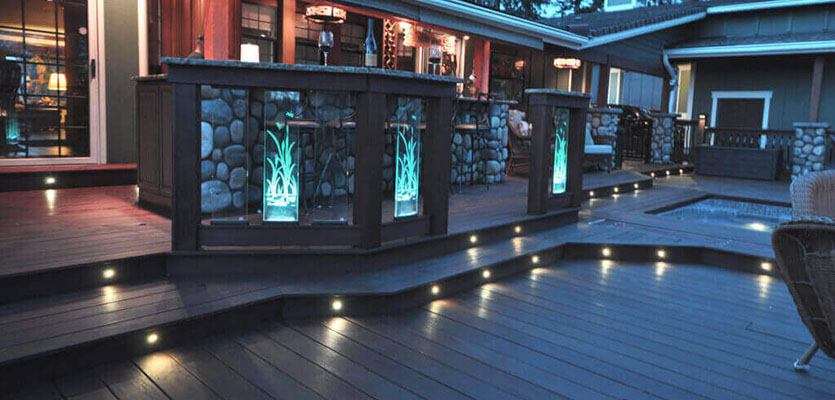 Types of Deck Lights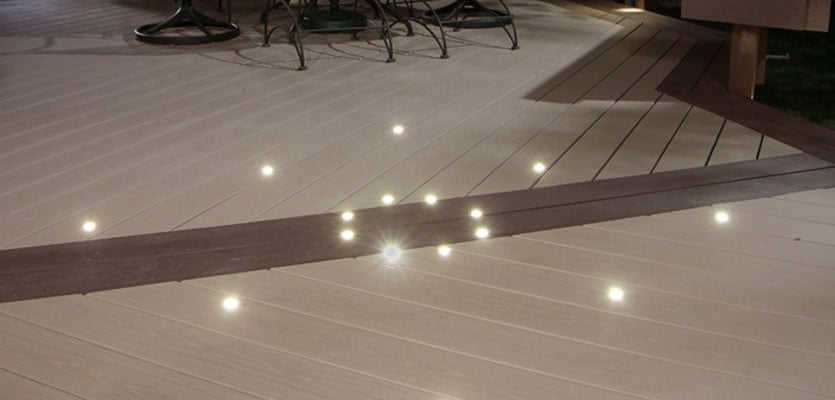 Benefits of DEKOR's deck lighting solutions
DEKOR's lights are low voltage which means they use less energy than traditional lighting. This makes them more affordable to operate and also safer as there is no risk of electrical shock.
DEKOR's lights are made in the USA with durable materials that can withstand the elements. This means you can enjoy your DEKOR lights for many years to come without the worry of replacing them.
DEKOR's lights are easy to install. DEKOR's instructions are straightforward and the process can be completed in a few simple steps.
DEKOR's lights are also weather resistant. They can withstand heavy storms, blizzards, and the blistering sun without damage to the product.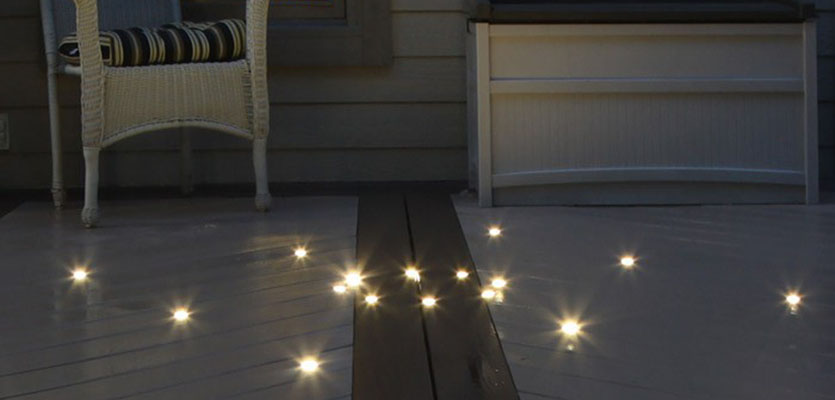 Get the perfect outdoor lighting for your deck
or home with DEKOR lighting products. DEKOR's lights are affordable, easy to install, and durable. With a wide variety of styles to choose from, you can find the perfect light to suit your needs. DEKOR's lights are also made in the USA with high-quality materials, so you can be confident in their durability