If your deck is low to the ground or even in contact with the ground you do not need to install a deck railing. You will soon realize during your deck build that different areas have different standards and codes so this article will walk you through what you need to do.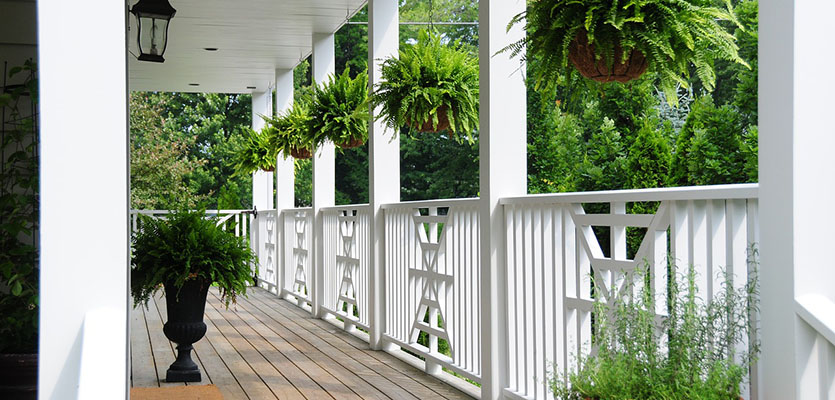 Decking Codes
Decks higher than 30 inches is the rule for railings. If your deck is shorter you can get away without a railing. Anything that is 30 inches or taller will need a railing installed to follow code and most importantly keep you and your family safe from injury.
Why You Should Install a Railing
Reason one is always going to be safety. We highly recommend installing a deck railing if you have young children or entertain older adults. Even if your deck is only 20 inches off the ground, a fall from here could still cause injuries. Another reason to do so is because it will make your deck look even better. Plus, with the number of options available you can match your deck with the perfect railing to keep your family safe.
Codes, Codes, Codes
Not only do you need to install a railing if your deck is 30 inches or higher off the ground, but the railing itself will need to follow 3 codes to be acceptable.
Uniform Load Test

The top rail of your deck must be able to withstand at least 50 lbs per foot or 200 lbs of concentrated load applied at any point along the top of the guard.

Infill Load Test

This measures the strength of spindles, balusters, or any other load-bearing element between posts. An area of one square foot must be able to resist a force of 50 lbs

Concentrated Load Test

The deck's top rail must hold a point load of 200 lbs applied at three points: the mid-span, adjacent to a post, and on top of a post.
Summary
The Deck Store will always recommend installing a railing when in doubt. They look great and keep your guests safe while enjoying your deck.