Get inspired with these deck design ideas, you will be able to turn your outdoor living space into a relaxing getaway for you and your family.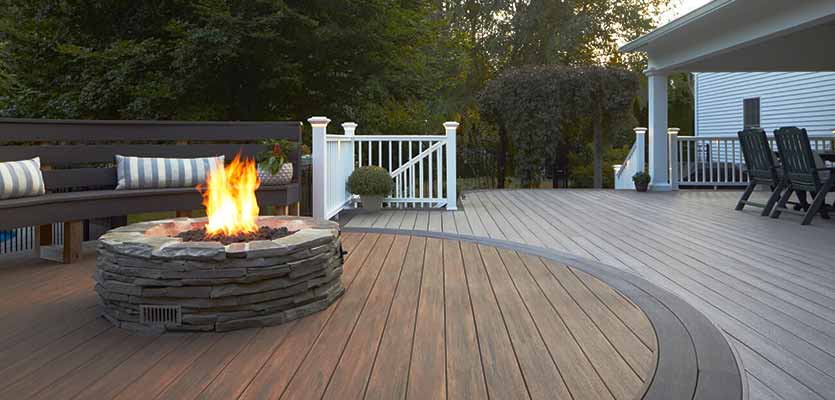 1. Built-In Fireplace
A very popular design Idea is installing a fireplace right on your deck. This is a great way to relax on those chilly summer nights all the way into the fall.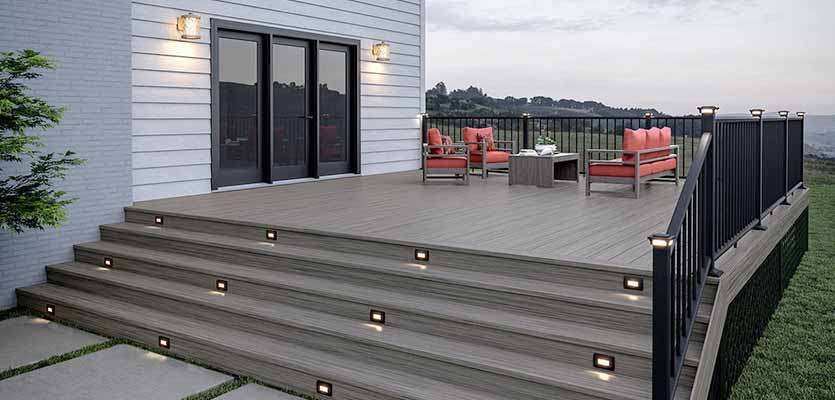 2. Backyard Upgrade
Upgrade your backyard with a nice one-level deck, including stairs and railing to give it a modern look. This is a great way to add to your house and it makes your backyard a relaxing area to unwind or to entertain friends and family.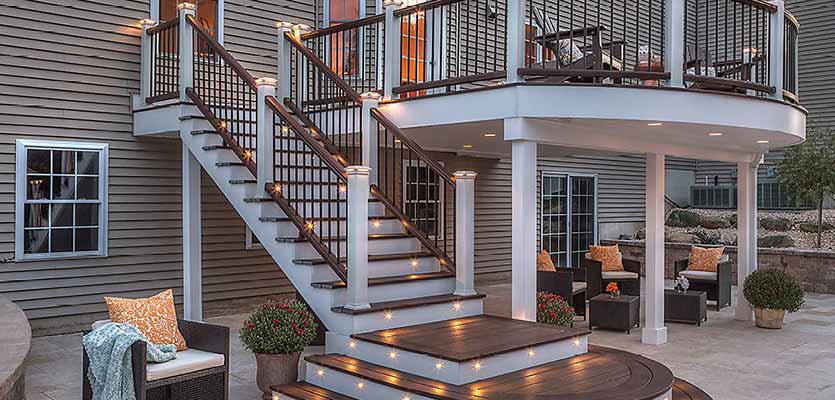 3. Multi-Level Deck
These decks are great for multi-story houses. Have a nice patio on the bottom level and a deck on the upper level with a staircase that attaches both areas.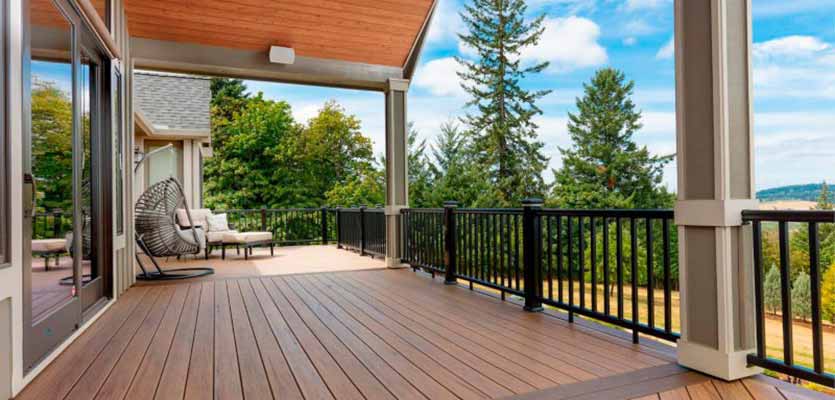 4. Create An Area For Your View
Got a view but nowhere to enjoy it? Then a deck might be for you. There is nothing better than enjoying beautiful scenery sitting in a comfy chair on your deck anytime you want. Need to trim surrounding trees first before your build a deck? Check out Costimates to read more about pricing.
5. Outdoor Family Space
Create family memories by creating an outdoor space that everyone can enjoy. Celebrate birthdays, have outdoor game nights, look at the stars or anything else you can think of.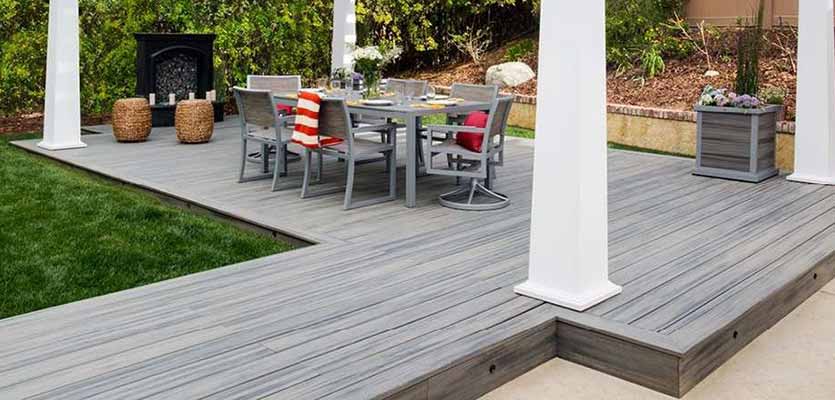 6. Outdoor Dining Room
During the summer months take your dining room outdoors on your new deck, complete it with a fireplace and lights to have the ultimate outdoor eating area.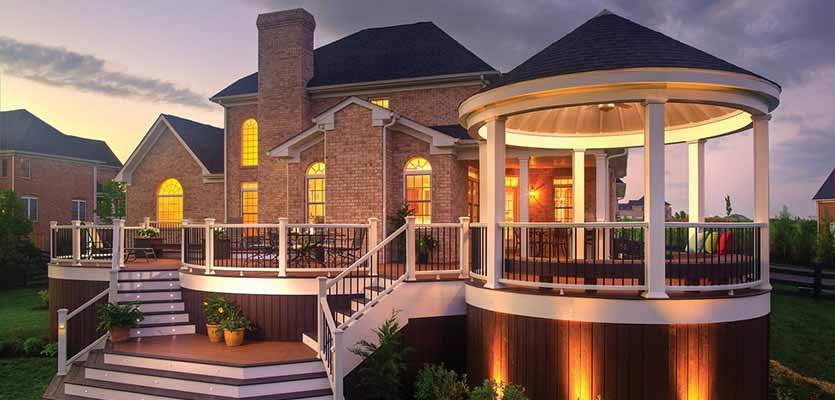 7. A Pergola Built Right On Your Deck
Now you can enjoy being on your deck even when the weather isn't so nice. Protect yourself from the elements whether it's rain or the scorching sun under your pergola.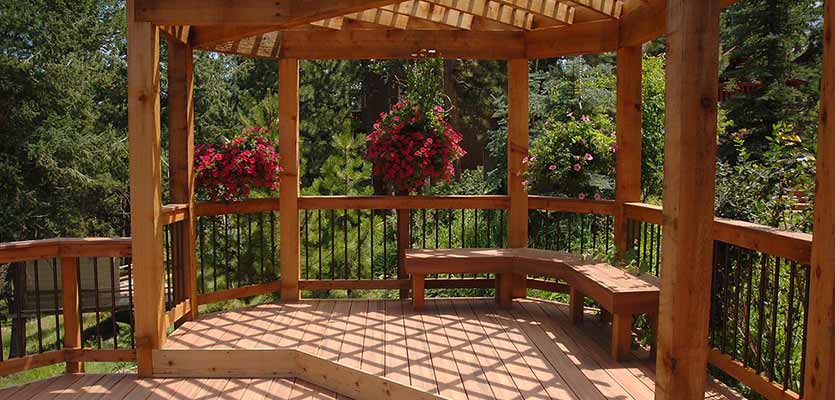 8. Built-In Benches
Instead of buying separate furniture for your deck, plan to build some benches and tables while you are designing your deck!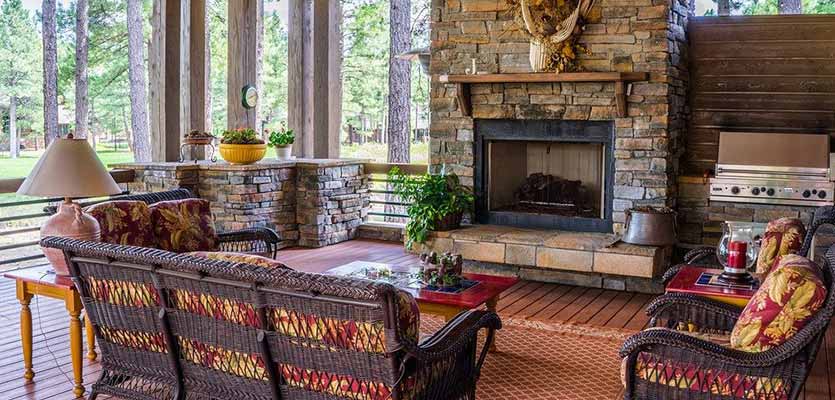 9. Indoor Deck
Build a deck with a covered roof and protect yourself from the elements, this idea is great for climates with harsh winters because you can still enjoy your deck in the colder months.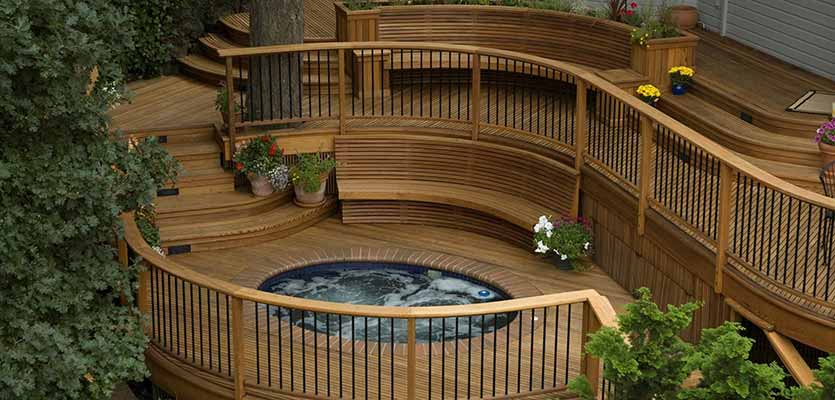 10. Built-In Spa
Put a hot tub right in your deck, now you can enjoy both a deck and a relaxing spa. Perfect for entertaining!
Get a FREE Deck Design Consultation
This is just the surface of deck design, you can get as creative and crazy or as traditional as you'd like. Get in contact with our deck experts to get a free deck design consultation. We can't wait to help you build the deck of your dreams.