Just like deciding what material to use to build your deck, when choosing a railing you have just as many, and sometimes even more options to choose from. Deck railing comes in all kinds of colors, materials, and shapes. This article will walk you through the most popular options and why you might want to choose each one.
Cable Deck Railing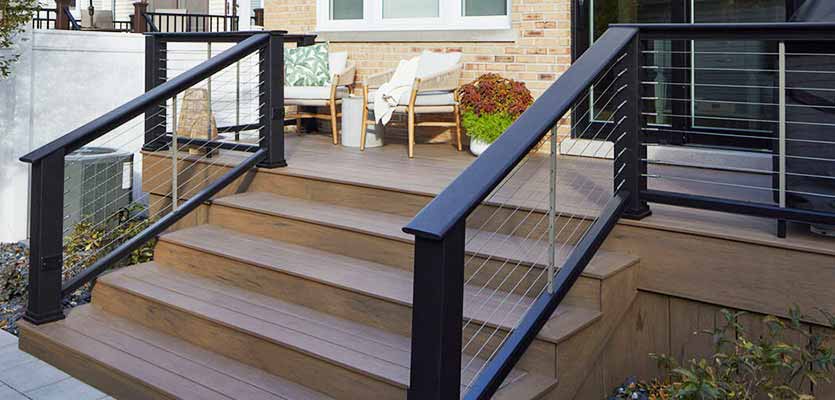 Cable deck railings are a popular option because it gives your deck a modern look and doesn't block your view. The Cable deck railing is almost maintenance-free and can last in any weather climate because it is made from very high-quality stainless steel. Also, it's very flexible with the installation, you can have the cables running verticle or horizontally depending on your personal preference.
Wood Deck Railing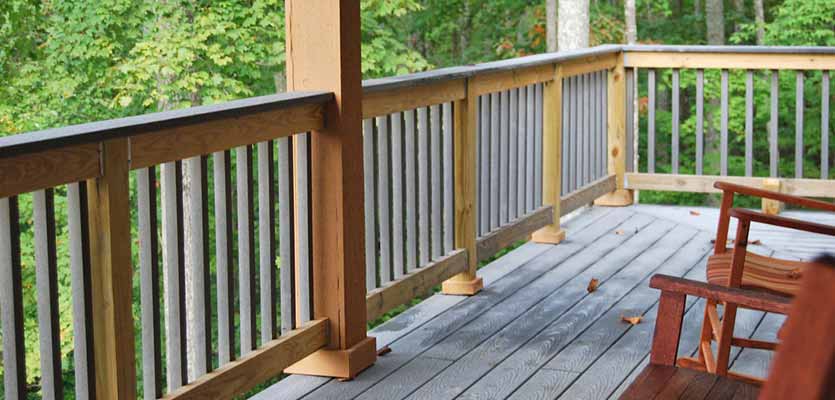 The most common deck railing you will come across is wood. Wood is a super popular option because it is cost-effective and looks great! The downside to wood railings is the required maintenance. Without the proper care, wood can splinter, warp, and crack especially in harsher winter or wet climates. But, if you maintain your wood deck railing, it becomes an amazing option because you can paint it in various colors.
Composite Deck Railing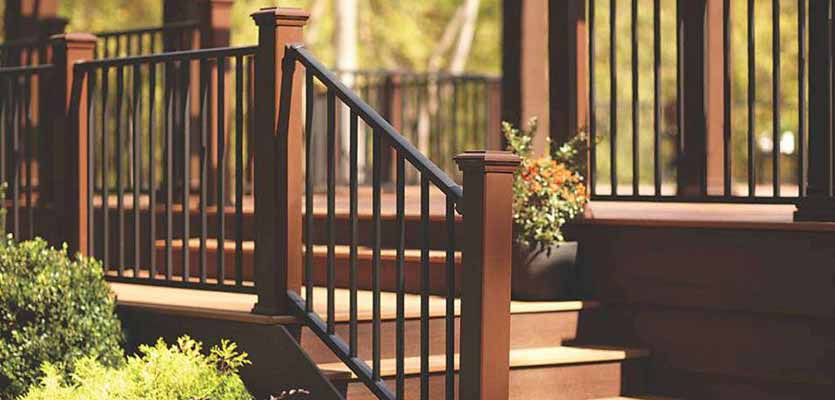 A perfect low-maintenance option for your deck railing is composite deck railing. The composite deck railing is made from a mix of plastic and wood fibers. Because of this it closely resembles the actual look and feel of wood. Composite railing is also very durable and will last for years in all climates because it is resistant to moisture. Even though this material is very low maintenance we still recommend cleaning twice a year (once in the spring and once in the fall) to avoid mildew buildup.
Plastic Deck Railing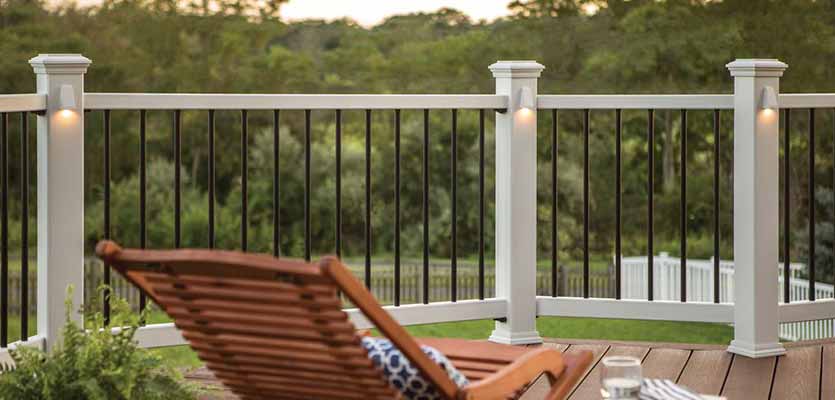 Plastic or vinyl deck railing is similar to composite deck railing. The difference comes from how it's made and that the surface is much smoother than the composite wood. You usually can only find this option in white but it will keep that bright white color for years if maintained and taken care of. This material also only requires cleaning twice a year like composite.
Metal Deck Railing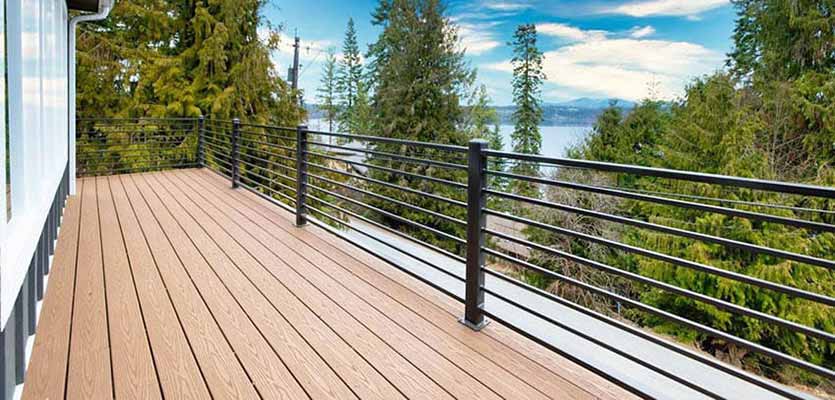 Metal deck railing is a great option for a modern sleek design for your deck. The metal railing is very durable and looks great year-round. There are different types of metal to choose from. The most common options are stainless steel, wrought iron, and powder-coated aluminum. Stainless steel and wrought iron require more care and maintenance than powder-coated aluminum. For colder and harsher climates we recommend powder-coated aluminum. This material is long-lasting and weather resistant. It will not rust over time and it's very customizable coming in a variety of colors to choose from.
Summary
A railing kit will add a modern and sleek look to your deck and keep your family safe! To view all the options mentioned above, check out our selection of deck railing materials.