Trex Signature Railing adds a modern contemporary touch to your deck. It's a strong, long-lasting, and customizable railing that will make your outdoor living space looks great for years to come.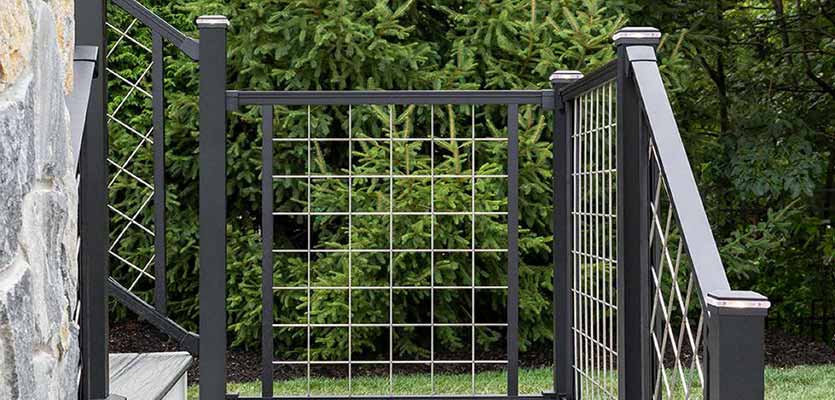 Modern Design & Low Maintenance
Turn your deck into a sleek and modern space with Trex Signature Railing. It's a low-maintenance railing that looks great on any outdoor space.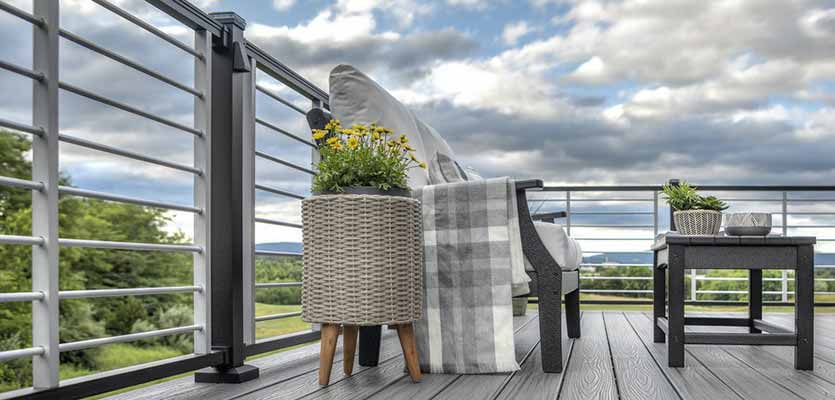 Every Signature Railing is powder-coated aluminum that prevents fading, corrosion, and rust. Did we mention it is also backed by a 25-year limited warranty?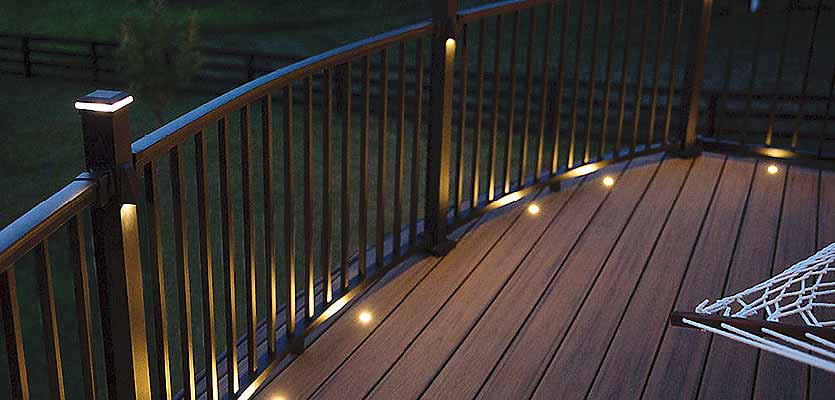 Customizable
These railings can go with any deck or space. Choose between aluminum, mesh, rod, or glass panels. Select either bronze, classic white, or charcoal black as a color. Finally, choose the proper length and decide whether to curve your railing or not.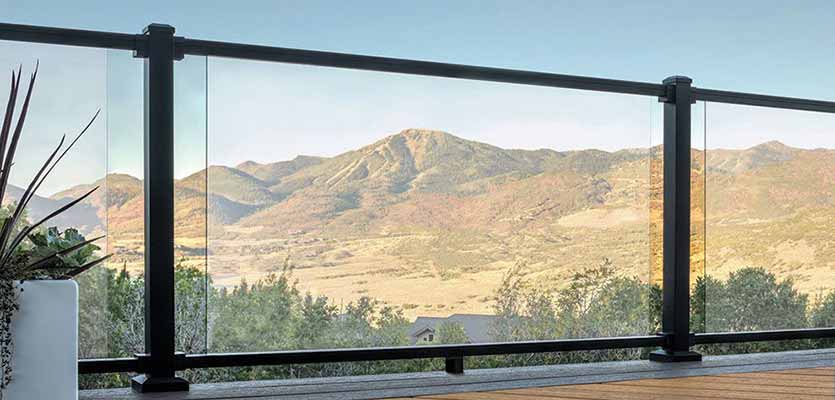 3-Step Process
Trex Signature is a 3-step process. Choose between either aluminum posts or composite posts which have caps and skirts. Then select a rail and baluster kit.
Why choose Trex Signature Railing
Trex Signature Railing is the most popular railing we carry and for good reason. With its modern and sleek design, highly customizable options, and long-lasting materials, you can't go wrong. Install this railing and enjoy it for many years to come. If something does happen to your railing, at least have the comfort of a 25-year limited warranty. So this summer, treat your deck to a Trex Signature Railing.