You finally have your dream deck constructed now you want or need to add a railing to finish your project. With the many options out there you may be overwhelmed with what to choose. Sure Trex, Fortress, and Regal are all great options but let's talk about one of the most popular railing kits we carry, Westbury Tuscany aluminum railing.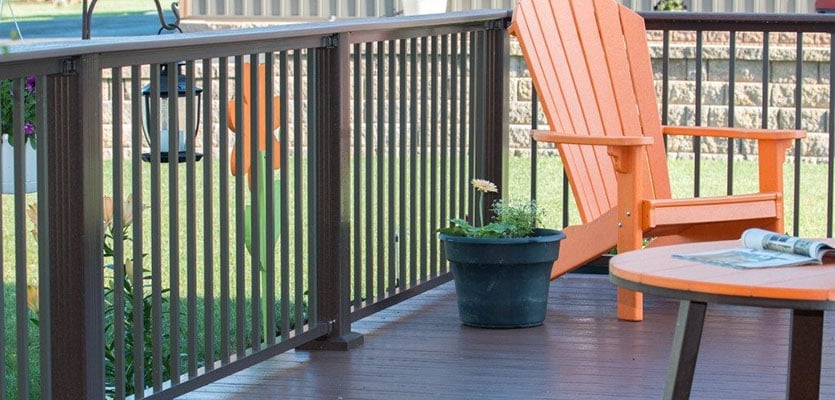 Customizable
This railing kit looks great on any deck because of the sheer scale of customizable options it offers. First, select your style, do you want round or square balusters? Next, select the railing height in either 36" or 42" and the length ranging from 4'- 8'. Also, did we mention the Tuscany Westbury railing is available in 11 different colors and finishes?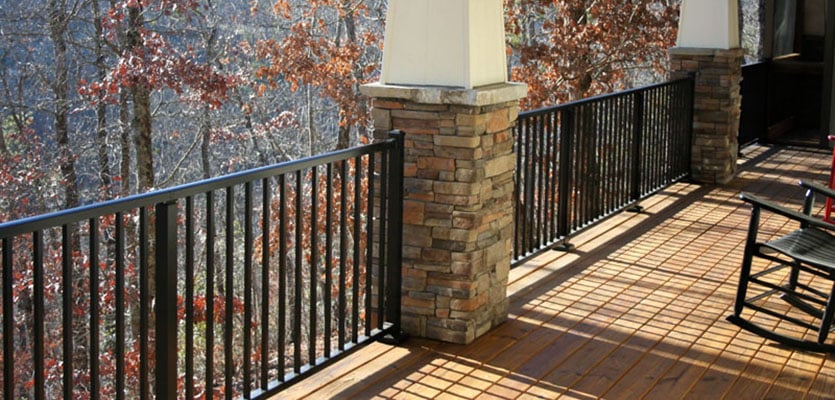 Long-Lasting and Durable
Every Tuscany Westbury railing is powder coated with their state of the art technology, they also offer a lifetime limited warranty that should give you peace of mind that these railings will look great and last for years to come.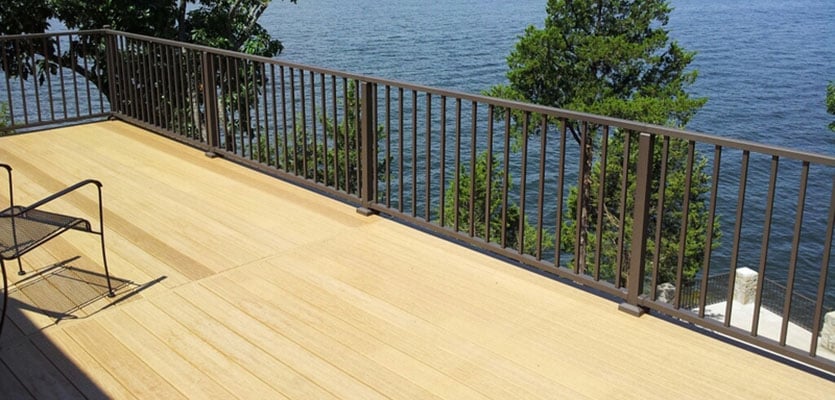 What's Included?
Rail kits include top and bottom rails, 3/4" square or round balusters, plus top and bottom brackets. Assembly and installation can be done by anyone and do not require a contractor.
Why choose Tuscany Westbury Aluminum Railing?
Impress your friends and family with this award-winning railing kit. Perfect for any deck design and customizable to your liking. It is made with 100% aluminum to give it that modern look while keeping it durable and strong. Complete your deck with Tuscany Westbury Railing and enjoy it for years to come.