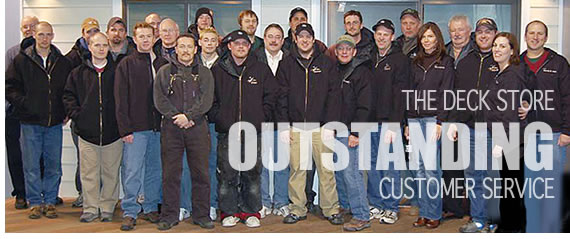 The Employees at The Deck Store Online know the products we sell. We're not your typical online retailer, we use the products we sell everyday. Since the 1980's we have been building decks in the Minneapolis - St. Paul area. With actual experience using the brands we sell we are able to help you make the right decision.
We can help you create complete estimates of all the Railing, Decking, or other components needed to complete your deck project. 
We are only a phone call away, 1-952-432-2311 or use our contact form to send us an email.
We have several calculators to help with some of the basic tasks too: