Canadian Shipping Step By Step

In order for Canadian customers to order products from TheDeckStoreOnline, we need a U.S. shipping address. One option for Canadian customers is shipping products to a border drop-off location to be picked up. Kinek has US border package receiving locations from coast-to-coast. Have your products shipped to the border drop-off location. They will email you when your shipment arrives. Pick it up at your leisure.
 You can follow the step-by-step instructions below to place your order from us to be shipped to a border drop-off location, where you can pick it up when it arrives.
Step #1 - Sign-Up for a free Kinek account.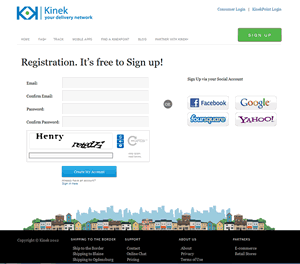 Step #2 - Order your products from TheDeckStoreOnline. Step #3 - In the Shopping Cart, click Proceed to Checkout.
Step #4 - When checking out, provide your Canadian address for Billing. Make sure to check "Ship to different address".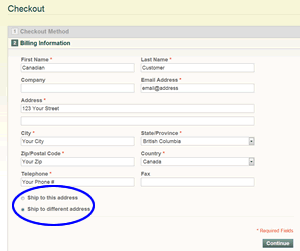 Step #5 - Provide your KinekPoint address as the Ship To address. Enter your First and Last Name and the KinekPoint address in the remaining fields.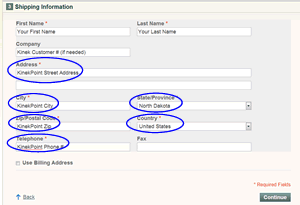 Step #6 - Pick up your order when it arrives to your KinekPoint.